This blog
By Ernest Metzger on Wednesday, October 29 2014, 16:19 - About - Permalink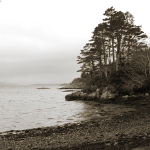 Some articles need more than just an abstract. Sometimes the research itself has an interesting backstory, or there's more to say than the article could include, or the article can be enhanced with images and links, or an older article needs a follow-up. It's also useful for us to hear from readers: we're very happy to receive comments on articles, and authors will appreciate errata.
Most of the posts here will be written by Prof Metzger, but if you're interested in contributing, it won't hurt to ask.
Any private queries should be addressed to Prof Metzger, who administers this site.