Refugee Scholar
By Ernest Metzger on Thursday, November 10 2016, 16:29 - Articles - Permalink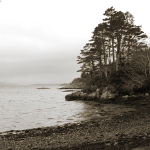 Eighty years ago Salvatore Riccobono founded a congress at the Catholic University of America in Washington, DC, dedicated to Roman law. It ran for two decades and was chronicled in the Bullettino dell'Istituto di Diritto Romano and in publications of the CUA. The "Riccobono Seminar" was a remarkable event in the American academic scene, and for short time gave hope that Roman law might get real purchase in American law schools. Riccobono himself promoted the view that Roman law underlay the western legal tradition, and to that end invited scholars to address the seminar. Papers often departed from the general theme, but one class of participants had a special incentive to stay on point: refugee scholars. Among these was Fritz Schulz (1879–1957).
Jacob Giltaij, "Fritz Schulz, Refugee Scholarship, and the Riccobono Seminar,"
Roman Legal Tradition, 12 (2016), 1–19

Schulz is still widely read and cited. For English readers in particular, his views of juristic literature and juristic reasoning are a regular point of reference. The heartbreaking details of his journey from Germany to Oxford are given in Wolfgang Ernst's 2004 essay.
Your impression of Schulz depends on the book you pick up. Einführung in das Studium der Digesten (1916) and History of Roman Legal Science (1946/1961) follow the currents of early twentieth-century scholarship. The "dangerous" book — so we were warned — is Classical Roman Law (1951), but the dangers are simply eccentric thoughts that lacked the space they needed for explanation. Principles of Roman Law (1934/1936) is a work apart: it treats the corpus of Roman law like a great long poem and extracts its patterns in a series of observations Schulz calls principles but which we recognize as virtues. This is Schulz thumbing his nose at the Nazis' disdain for Roman law but also, as Giltaij tells it, Schulz calling out to Britain and America that his work, and he himself, needed a new home. The Riccobono Seminar heard the call.
References
Wolfgang Ernst, "Fritz Schulz (1879–1957)," in J. Beatson and R. Zimmermann, eds., Jurists Uprooted. German-Speaking Émigré Lawyers in Twentieth-Century Britain (Oxford 2004), 106–204.
Salvo Randazzo, "Roman Legal Tradition and American Law: The Riccobono Seminar of Roman Law in Washington," Roman Legal Tradition, 1 (2002), 123–44.
Fritz Schulz, Prinzipien des römischen Rechts. Vorlesungen gehalten an der Universität Berlin von Fritz Schulz (Munich 1934).
Fritz Schulz, Principles of Roman Law, trans. M. Wolff (Oxford 1936).