Horace the Slave Seller
By Ernest Metzger on Wednesday, January 3 2018, 08:08 - Articles - Permalink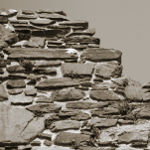 I teach a course in Roman law for final-year students, and I always set aside a few seminars to discuss the legal aspects of selling slaves: documents recording slave sales, the sale of free persons as if they were slaves, and of course slaves with "defects" or special qualities. Roman slave law is emotionally tough. We bring disciplined minds to the texts, but we can't close our intellect to the human beings we're discussing. We struggle most when we talk about the buyer's protections against "faulty" slaves. The quotation marks defend our humanity; the Romans weren't so queasy, probably because status-types were embedded in their thinking, and the legal incidents of status had to be meticulously explored. One inevitable incident was the fact that humans, as items of commerce, could have shortcomings. This led the Roman jurists enthusiastically to discuss limbs, senses, and dispositions. The discussion shocks us, but what shocks us further, as Prof. Carrasco reveals, is how deeply the specific rules on slave sales had penetrated the popular mind.
Consuelo Carrasco García, "The Vices and Virtues of Friendship. Juridical Metaphors in Horace (Ep. 2.2 and Sat. 1.3)," Roman Legal Tradition, 13 (2017), 10–47

Prof. Carrasco's main text is a letter in verse composed by Horace for his friend Julius Florus (Epistle 2.2). In the letter Horace makes an elegant (maybe a little forced) apology for being a poor correspondent: he likens himself to the seller of a slave. Horace had earlier confessed to being lazy, and Florus can now raise no objection to his laziness, just as the purchaser of a slave may not raise an action against the seller if the seller has been similarly forthcoming, before the sale, about the slave's attributes. The slave seller Horace portrays in the letter speaks in great detail about the qualities of the (conjured) slave, and the various edicts on slave sales are easily detectable. Prof. Carrasaco's interest is not in mining the letter for law, but in showing how deeply the knowledge — and even the cadences — of slave law runs in Horace, his correspondent, and his public audience. When we see juristic disputes used for comedic effect, and the rules of the aediles' edict reduced to throwaway lines, we're equally surprised by the cosiness with particulars and startled by the utter coolness of their portrayal.