The Early Years of the Riccobono Seminar in America
By Ernest Metzger on Wednesday, June 27 2018, 22:29 - Articles - Permalink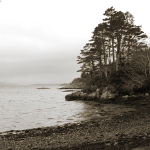 This journal was founded partly for the purpose of promoting the study of Roman law in America, and over its sixteen years has published several pieces on significant persons and events with an American connection. A regular subject is the Riccobono Seminar, a series of lectures and debates on Roman law that took place in Washington DC from 1930 to 1956. Our very first volume (2002) included Salvo Randazzo's Roman Legal Tradition and American Law: The Riccobono Seminar of Roman Law in Washington. There Prof. Randazzo reminded us that, during some of the most fraught decades of the twentieth century, international scholars gathered to promote their common (and diverse) legal heritage in Roman law. Prof Randazzo's focus was the life of the Seminar from late 1934, but now Prof Timothy Kearley of the University of Wyoming has written in detail about the Seminar's earlier, underreported meetings.
Timothy Kearley, "The Riccobono Seminar of Roman Law in America: The Lost Years," Roman Legal Tradition, 14 (2018), 1–13

Salvatore Riccobono (1864-1958), professor of Roman law at Palermo and Rome, was far more wide-ranging in his work than most of us are today, contributing to every period from antiquity to modern codes. Like most scholars of past generations, his insights are now known mostly through others' later work. But: his volume of Leges is still on every Romanist's shelf (mine included), and English readers still know and use his Stipulation and the Theory of Contract. (Every year I confidently give his account of the "continuous act" of stipulatio to my first-year class: I recommend it.)
His standing in his own lifetime is evident in the fact that, from an innocent invitation to lecture at the Catholic University of America in the spring of 1929, a program of events bearing his name was launched and then lasted for twenty-five years. The earliest years (those covered by Prof. Kearley) were a little choppy, with sometimes irregular meetings, and with perhaps a narrow number of American scholars being invited and reinvited to speak. In time the Seminar was reconstituted, more international scholars participated, and its proceedings were reported in various periodicals.
But the earlier period, the "lost years," required digging. With careful research of archives, newspapers, and periodicals, Prof. Kearley has located the key facts of a significant period in American legal history: the speakers, titles, dates, and articles of an influential movement to promote the European legal heritage in America.
The Carolina Academic Press has just published Prof. Kearley's Lost in Translations: Roman Law Scholarship and Translation in Early Twentieth-Century America.
See also:
Jacob Giltaij, Fritz Schulz, Refugee Scholarship, and the Riccobono Seminar, Roman Legal Tradition, 12 (2016), 1-19.
Timothy G. Kearley, The Enigma of Samuel Parsons Scott, Roman Legal Tradition, 10 (2014), 1-37.
Linda Jones Hall, Clyde Pharr, the Women of Vanderbilt, and the Wyoming Judge: The Story behind the Translation of the Theodosian Code in Mid-Century America, Roman Legal Tradition 8 (2012), 1-42.
Salvo Randazzo, Roman Legal Tradition and American Law: The Riccobono Seminar of Roman Law in Washington, Roman Legal Tradition, 1 (2002), 123-144.